Sectional door SafeLine RC3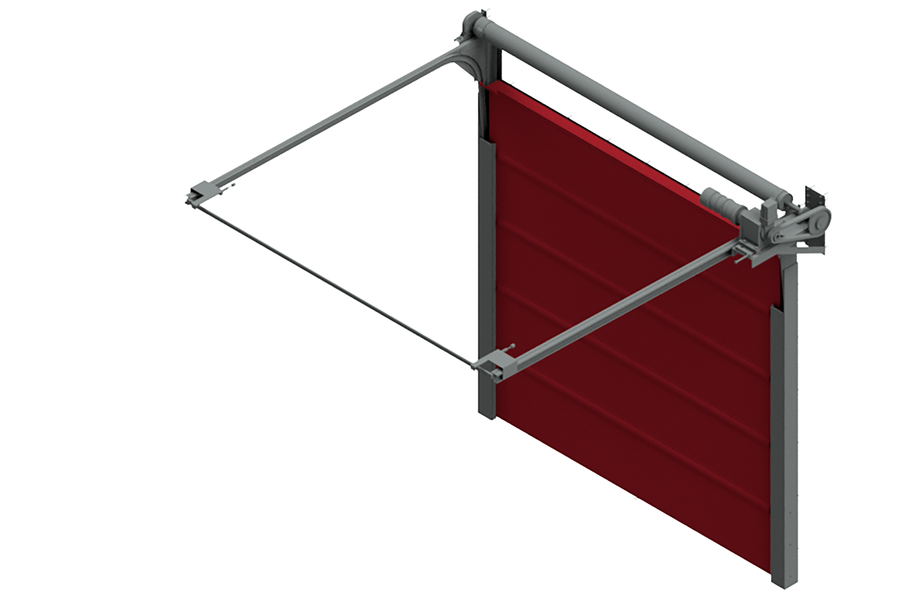 Description
Burglary protection includes measures for prevention of unauthorised access to locked premises. Jansen is able to manufacture door systems for the protection of building parts in different resistance classes with or without fire protection requirements.
Jansen`s sectional door SafeLine RC3 is tested successfully according to DIN T/S 18194:2020-07, RC3. Referred to RC3 standard, an accustomed acting offender attemps to break open the locked component with simple tools and a crowbar in a resistance time of 5 minutes.
4
Verified according to DIN T/S 18194:2020-07, RC3
Clear width up to 8.000 mm
Clear height up to 6.000 mm
Product description
The door leaf is made of an aluminium-frame-section. The sections consist of extruded aluminium profiles,
which are bolted to a stable frame construction. They are fitted with a panel filling, which is optionally
executed with a stucco-patterned or smooth surface on the outer door side. To achieve the protection target WK3, the closed and insulated sections are additionally equipped with an inner planking.
The surface is E6/EV1 anodised. The cover sheets are aluminium blank. Profiles and fillings can be painted in RAL to choice if so required.
The door is equipped with a double-sided locking system on the floor section to ensure protection
against burglary. Optionally with manual bolt or electromotive lock.
Standard fitting for a lintel height of min. 380 mm.