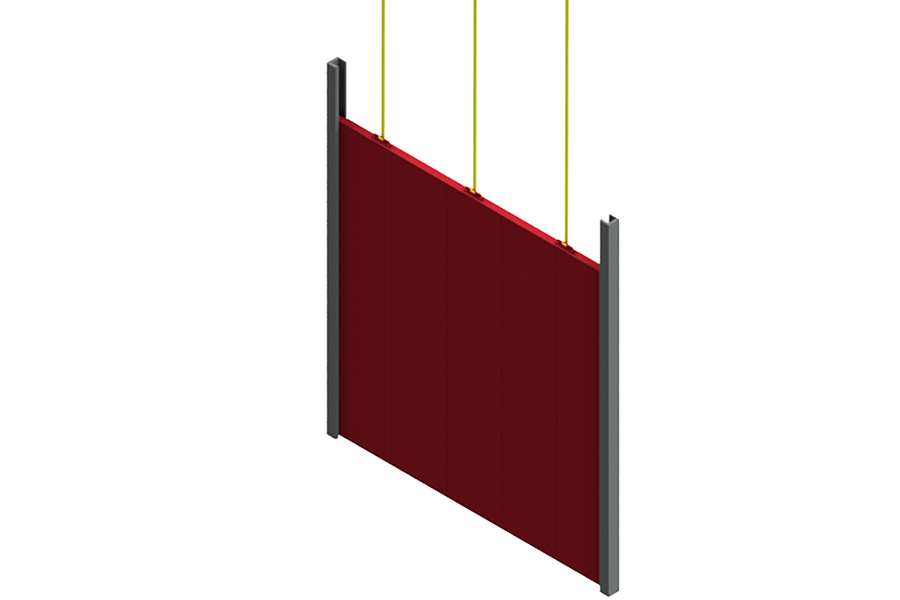 Description
Our trade fair doors combine extensive functionality with highly appealing design:
The doors allow a large opening for the passage of trucks and at the same time integrate escape doors during trade fair operations. In addition, the door systems can be equipped with extensive additional options such as lighting elements, integrated emergency power opening and SHEV function as well as burglary protection components. The doors can be individually adapted in form, colour and function according to the modular principle and can be used as external or internal doors. We advise, plan, manufacture and assemble your door and, if desired, carry out the maintenance of the door system.
6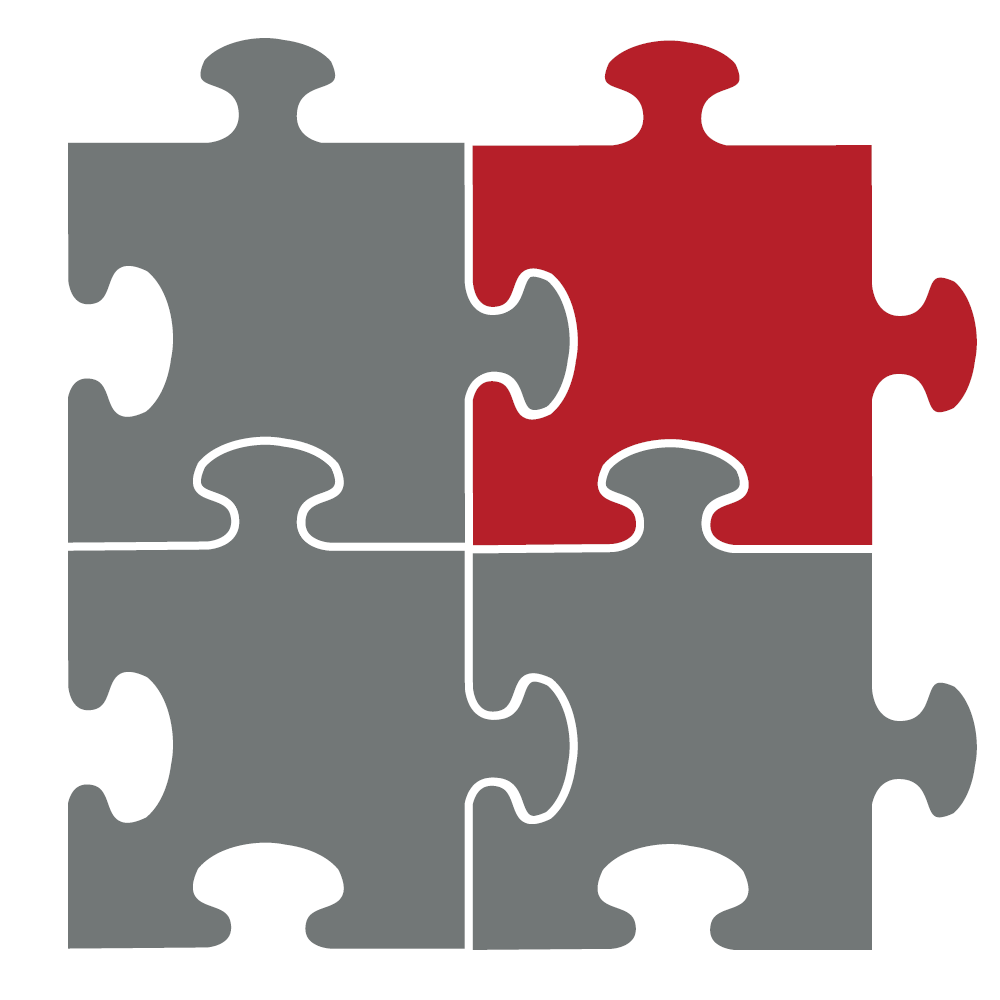 Customized design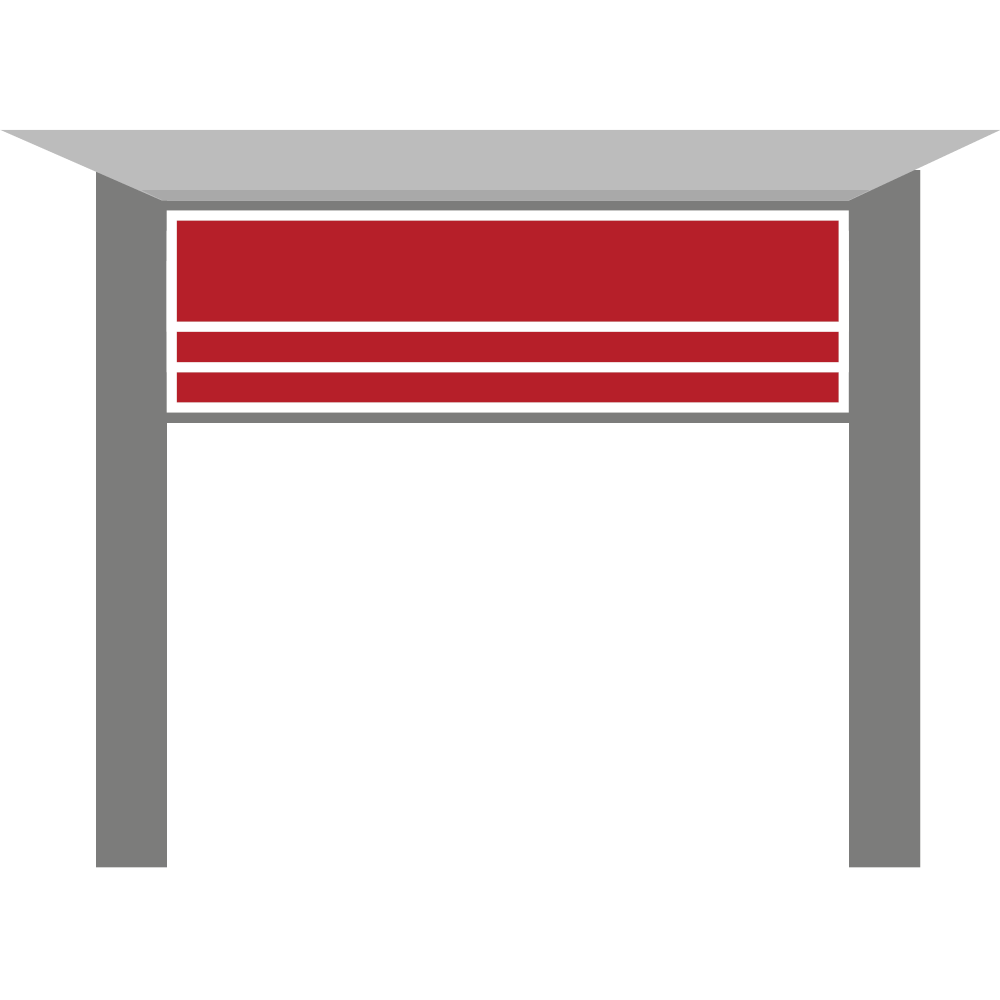 Space-saving construction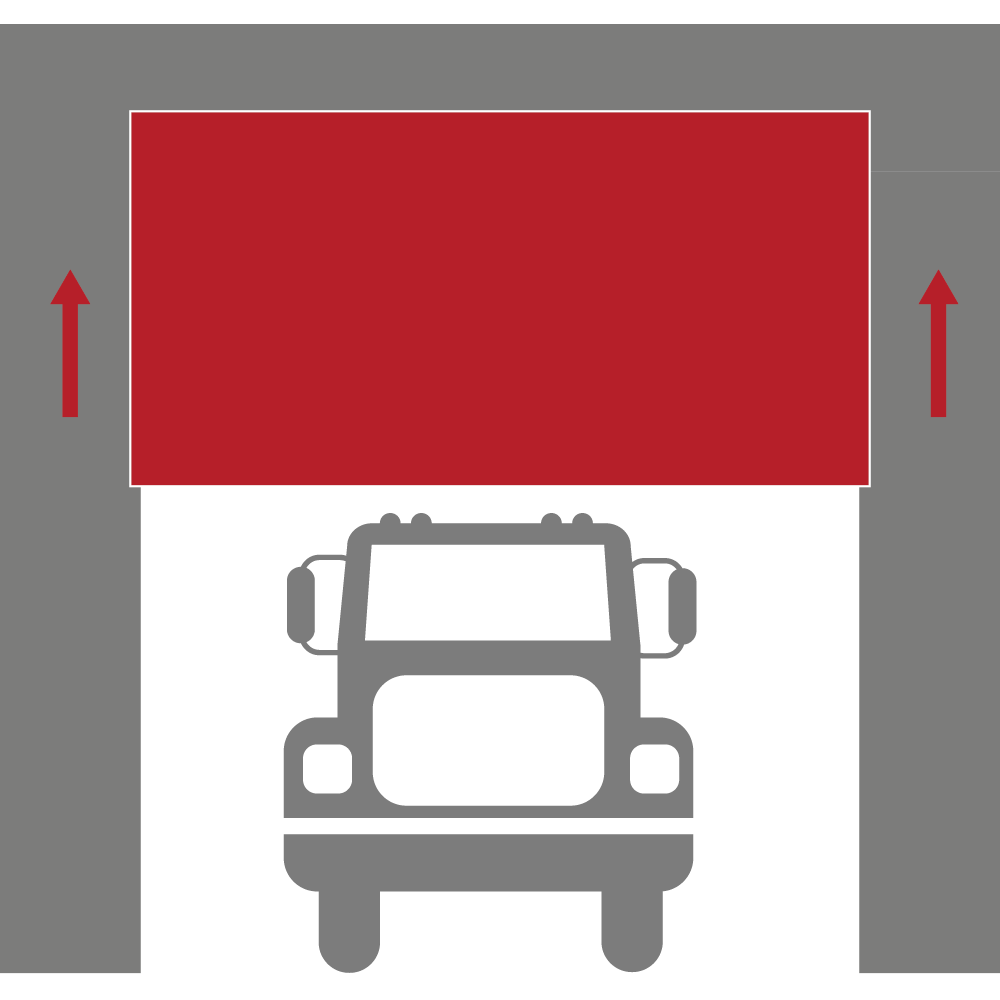 Large vehicle opening and multi-person passage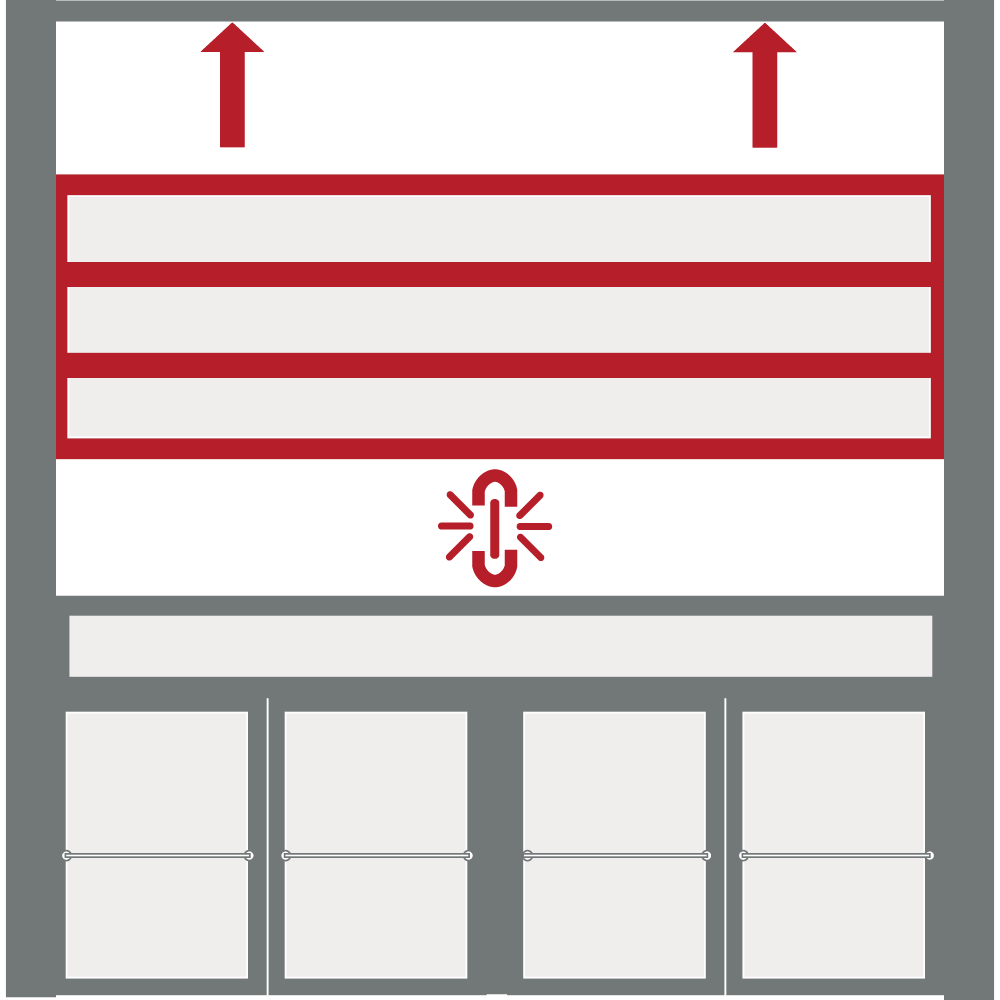 SHE air intake function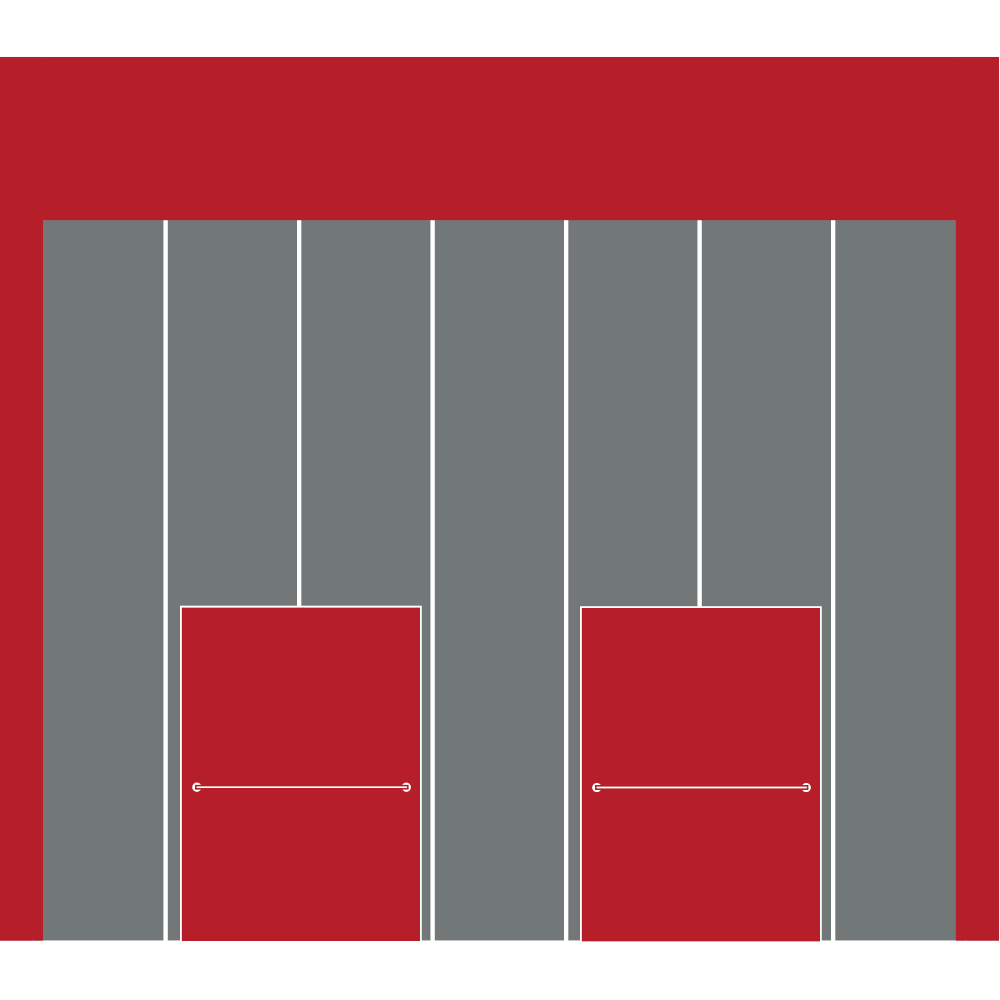 Several escape doors possible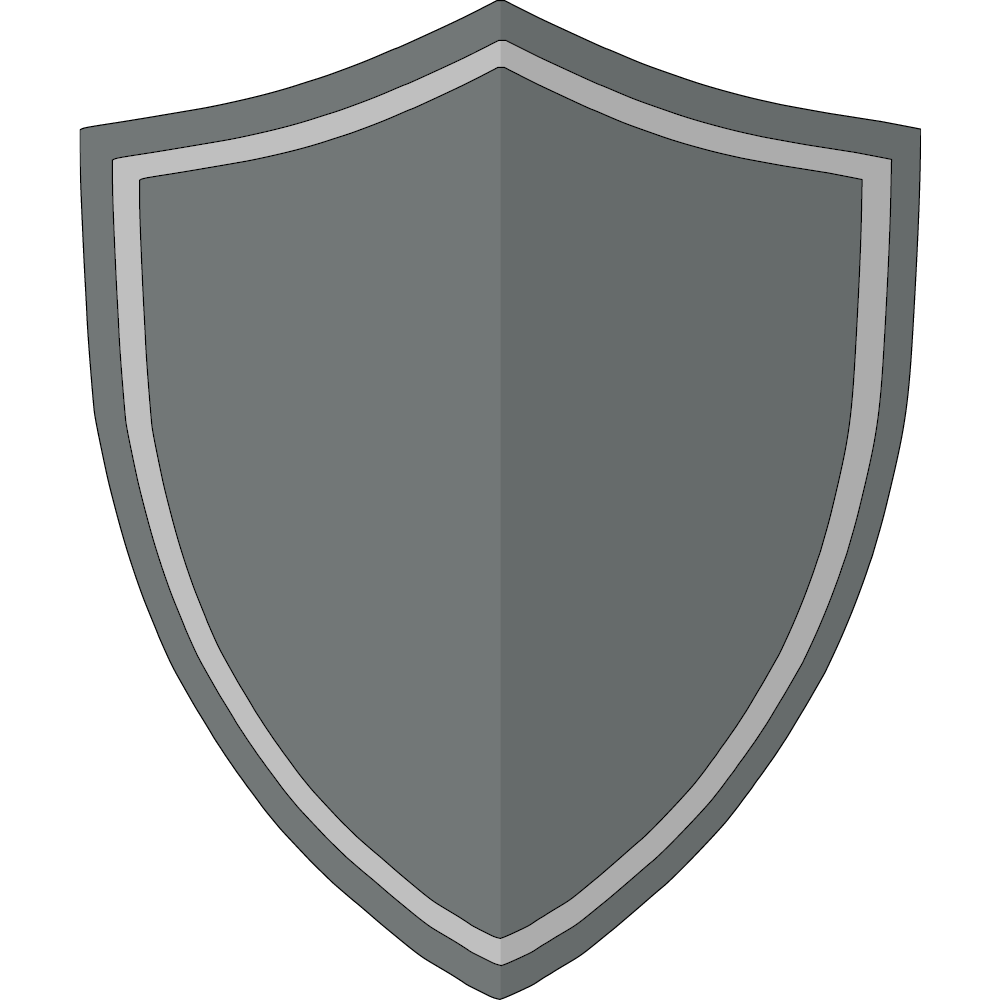 Sound proofing or burglary protection possible
Product description
The doors can be designed as top lifting or stacking doors or as side-opening doors as sliding doors.
For access of large vehicles such as trucks, the door system can be opened completely via the clear opening.
For pure passenger traffic the accesses can be used via the integrated doors.
If equipped with integrated escape doors, escape routes for large numbers of people can be realised
With integrated SHEV function, the doors release their emergency power opening to allow smoke extraction.
With integrated continuous rows, these provide for large-area light incidence
The door leaf is made of a steel frame construction.
The door leaf filling can be individually designed with light elements such as glazing or polycarbonate, fixed fillings such as PU panels or sound insulation panels as well as sheet metal fillings such as smooth sheet or perforated sheet metal. Cladding with facade elements is also possible.
In addition, emergency power openings can be integrated into the door leaf, which ensure smoke extraction in the event of fire by means of a SHEVS function and save additional emergency power openings.
Depending on its size, the door leaf can be equipped with several (emergency) doors for passenger traffic.
Specially coordinated drive and control systems ensure optimum durability and safe functioning of the doors.
In addition, the control can be carried out via the BMS.
Integrated escape doors:
The doors can be equipped with integrated escape doors according to DIN 179 and DIN EN 1125
be implemented
Reinforced doors:
Highly frequented doors can be reinforced with additional steel inserts
Integrated emergency flow opening / SHEV function:
The doors can be equipped with additional emergency air openings, which ensure optimum smoke extraction in the event of fire. This makes additional smoke extraction elements such as roof domes unnecessary. The size of the emergency power opening can be individually determined depending on the opening dimensions.
Noise insulation:
The doors can optionally be equipped with sound insulation elements.
Burglary protection:
The doors and gates can be equipped with burglary protection elements such as burglar-resistant doors, burglar-resistant glazing as well as tested locking elements
Combination with fire protection
The door systems can also be combined indoors with our space-saving fire protection doors. Thus fire protection can be combined with aesthetics and function.